Probate for Small WA Estates
Show Table of Contents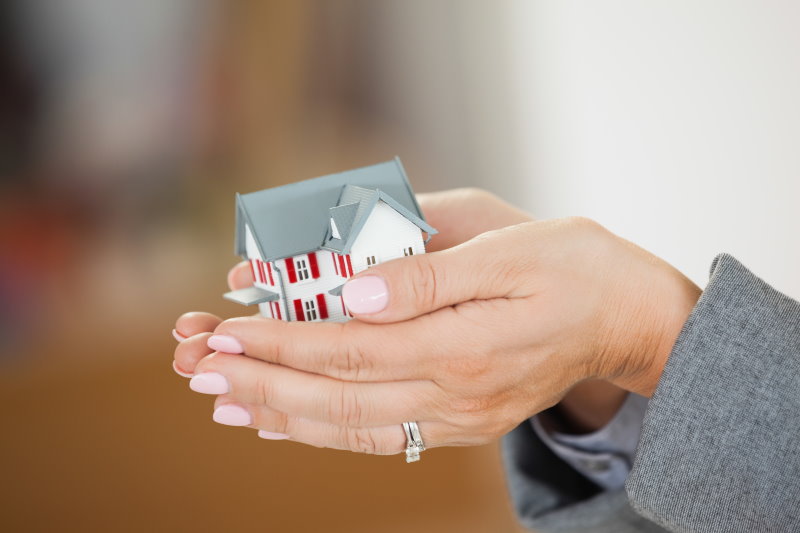 In Washington, small estates can completely bypass probate via small estate affidavit, and regardless of size, straightforward estates can greatly simplify probate via settlement without court Intervention.
Small Estate Affidavit
If a WA estate qualifies as "small", you can bypass probate entirely and instead use a notarized affidavit to collect property according to RCW § 11.62.010.
Requirements
You can use the small estate affidavit process if:
The estate's qualified gross value is <$100,000 (see below)
At least 40 days have passed since the death
All debts have been paid or provided for
No has been appointed executor for the estate, and there are no pending applications
You have given all estate successors (see below) at least 10 days' notice of your intent to claim the property
If there are other people for whom you are jointly claiming the asset, you have their written consent to collect the asset
In calculating estate value, you should value assets as of the date of death, and ignore any debts other than liens and encumbrances such as mortgages. Do not include assets that would not normally go through probate, such as community property with rights of survivorship, assets with named beneficiaries (e.g., 401Ks, life insurance policies), and other standard probate exclusions.
Process
To use the small estate affidavit process for most property:
Prepare an Affidavit of Successor (see below)
Notify all successors of the decedent (see below) that you intend to claim the asset
Obtain written permission from any other successors for whom you are at least partially claiming the property
Provide a copy of the affidavit to any custodian of estate assets to gain custody of the assets
Mail a copy of the affidavit, including the decedent's social security number to

State of Washington
Department of Social and Health Services
Office of Financial Recovery
PO Box 9501
Olympia, WA 98507-9501

Settle the estate in the normal manner (pay all debts, distribute assets)
Real Estate: Transfer of real estate is handled differently; see Real Estate Affidavit below.
Vehicles: Transfer of vehicle ownership is also handled differently. Just fill out Affidavit of Inheritance form, attach a copy of the death certificate, and have the form signed by a clerk at the WA State Department of Licensing. You will also need to fill out an appropriate title application form.
Unpaid Wages: Unpaid wages may be collected (up to $10K) by a spouse, child or parent (in that order) without the use of an affidavit (other than a statement affirming the relationship to the decedent). If the decedent was employed by WA state, there is no cap on the amount of wages. See RCW § 49.48.120.
Affidavit of Successor
The small estate Affidavit of Successor form requires the following information:
A statement that the requirements listed above have been met
A statement that the decedent was legally a resident of WA at the time of death
A description of the asset being claimed, along with a statement that the asset is subject to probate
The claiming successor's name and address, and a statement that the claiming successor is a "successor" as defined in RCW 11.62.005
A statement that the claiming successor is entitled to the asset, along with any other successors named on the form
The affidavit must be notarized, and you will need to attach a certified copy of the death certificate.
Successors
As pertains to the small estate process, a "successor" to the estate is:
Anyone named in the will to inherit
If there is no will, then anyone who would inherit according to the laws of descent and distribution
A surviving spouse, just in terms of his or her one-half of any community property
The department of social and health services, to the extent of funds expended or paid, in the case of claims provided under RCW § 43.20B.080
Settlement without Court Intervention
If the estate is too large for the small estate affidavit process, you can still bypass standard probate by asking for Settlement without Court Intervention in accordance with RCW § 11.68.
Requirements
You can use this approach if:
The estate is solvent (meaning that there are enough assets to pay all debts, considering all assets, not just those subject to probate)
You were not a creditor of the estate at the time of death
You were named in the will as a personal representative, or if there is no will, you are the surviving spouse, the decedent has no living or gestating children, and the estate consists entirely of community property
Process
To use this process:
Submit a Petition for Settlement without Court Intervention to the court
Once the court grants you nonintervention powers and issues you your "Letters", settle the estate in the normal manner (collect assets, pay all debts, distribute assets)
File an Declaration of Completion of Probate, including a completed Receipt & Waiver by Heir or Beneficiary form for each estate inheritor
There are variations of this process; see RCW § 11.68.100 - 68.114.
Court
In Washington, the local Superior Court handles wills and estate matters.
Real Estate Affidavit
If you are using the small estate affidavit process and the estate contains real property (i.e., real estate), you will have to use a Lack of Probate Affidavit form to transfer the property.
In fact, if there is no WA probate, the estate is solvent, and you just need to transfer real property, you can use a Lack of Probate Affidavit regardless of the value of the property.
Although there is no statute that explicitly endorses this practice, it is commonplace, and real estate transferred in this manner is exempt from the Washington State Real Estate Excise Tax (see WAC § 458-61A-202).
Estate Settlement Considerations
Before paying any debts or making any distributions, be sure to account for any WA Family Entitlements, which typically have priority over everything except expenses of the last illness, funeral charges, and any estate administrations expenses.
Estate debts have priority over most distributions in turn, so you should arrange to have all debts resolved before distributing assets. Unpaid estate creditors have the right to sue heirs for the value of any distributions received using the approaches described on this page.
If estate solvency is uncertain, an executor should consider going through official probate for the increased creditor protection it offers. Alternately, such uncertainty can sometimes persuade creditors to forgive a portion of debts, since they will want to avoid legal expenses as well, and may prefer to get something rather than nothing.
See also Making Distributions.
See also General Probate.
Copyright © 2014-23 EstateExec