Probate for Small PA Estates
Show Table of Contents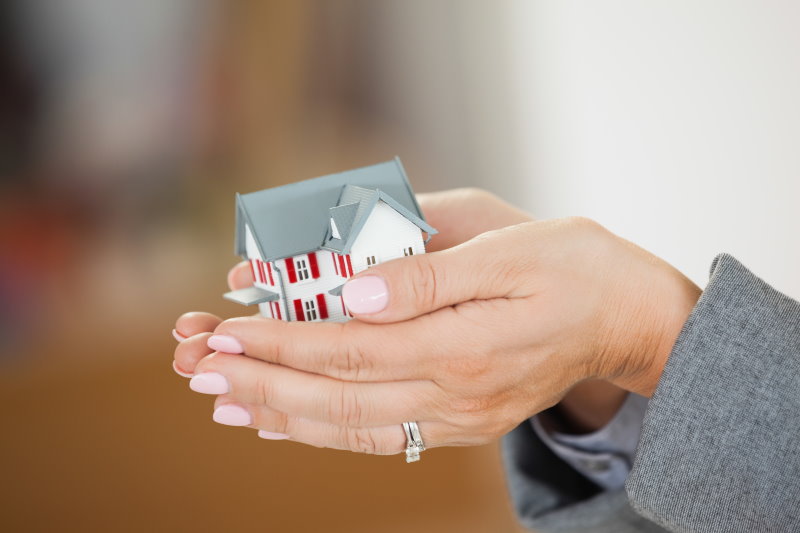 In Pennsylvania, full probate is not required for "small" estates, enabling an executor to save considerable effort and cost.
Small Estate Definition
In Pennsylvania, an estate qualifies as "small" if its qualified gross value is <$50,000 and it contains no real property (i.e., real estate) owned solely by the decedent.
In calculating estate value, you should value assets as of the date of death, and ignore any debts. Do not include assets that would not normally go through probate, such as community property with rights of survivorship, assets with named beneficiaries (e.g., 401Ks, life insurance policies), and other standard probate exclusions.
You should also exclude the following direct disbursements to funeral directors and immediate family members (i.e., the spouse, any child, the father or mother, or any sister or brother, with distribution entitlement in that order):
Employment Benefits
Up to $10K in wages, salary, or other employee benefits the decedent's employer pays directly to an immediate family member.
Deposit Funds
If all funeral bills have been paid, or other funds have been arranged to pay those bills, then a financial institution can release funds on deposit (including certificates of deposit) to an immediate family member, as long as the total amount held for the decedent by that institution does not exceed $10K.
Patient Care Account
Up to $10K of Patient Care Account funds used to pay burial expenses or distributed directly to an immediate family member (burial expenses must be paid before any distributions can be made).
Insurance and Annuities
Assets with named beneficiaries, such as life insurance policies, generally get disbursed directly to the named beneficiary, and are not subject to probate.
However, some insurance policies (and annuities in general) have the estate as the named beneficiary, or have no beneficiary named, and thus those proceeds normally become subject to probate (if there is a probate proceeding).
An insurance company can pay the proceeds of any such policy or annuity directly to an immediate family member, as long as the total amount owed by that company to the decedent's estate does not exceed $11K. In fact, if the estate has no other assets that might be subject to probate, you can use your local court's Small Estate Affidavit for Insurance to skip even the Small Estate Process, and just collect the insurance directly.
Unclaimed Property
The State Treasurer can release to an immediate family member up to $11K of unclaimed decedent funds in the Commonwealth's possession, provided that no personal representative has been appointed to the estate, or more than 5 years have passed since such an appointment.
See 20 PA Cons Stat § 3101 for more about direct disbursement exclusions.
Small Estate Process
If the estate qualifies as "small", any interested party can petition the court for permission to use the small estate settlement process.
Submit a Small Estate Petition (see below) to the local Orphan's Court.
Make any notifications the court requires and inform the court you have done so (see below).
After a few weeks, the court will give you a decree of distribution, which you can use to obtain possession of estate assets from their current custodians.
Settle the estate in the normal manner (pay all debts, distribute assets).
Small Estate Petition
Here is a sample Small Estate Forms package from Chester County; check with your local Orphan's Court for their preferred format (see below). Alternatively, you can use this generic PA Small Estate Affidavit.
Regardless of the particular form, a small estate petition must include:
A list of all estate assets (including value)
A list of all debts (including taxes owed)
The names and contact information for all heirs (including the relationship to the decedent)
The proposed distribution plan to creditors and heirs
Many courts require that you also include an Inheritance Tax Return (REV-1500).
Required Notifications
Normally the court will require you to mail a copy of your petition to the following parties at least 20 days before the deadline given to you by the court (parties residing outside the US should get at least 60 days):
Anyone who has notified you in writing that they have a claim on the estate
Anyone you know has a claim or interest in the estate that is not proposed for payment in full by your distribution plan
Any co-executor who has not signed the petition
Estate Settlement Considerations
Before paying any debts or making any distributions, be sure to account for any PA Family Entitlements, which typically have priority over everything except expenses of the last illness, funeral charges, and any estate administrations expenses.
In turn, estate debts have priority over most distributions, so you should arrange to have all debts resolved before distributing assets. Unpaid estate creditors have the right to sue heirs for the value of any distributions received using the approaches described on this page.
If estate solvency is uncertain, an executor should consider going through official probate for the increased creditor protection it offers. Alternately, such uncertainty can sometimes persuade creditors to forgive a portion of debts, since they will want to avoid legal expenses as well, and may prefer to get something rather than nothing.
See also Making Distributions.
No Small Estate Affidavit
Many people ask about using a small estate affidavit without any court involvement, but PA does not support such an affidavit. You must use one of the above methods (or full probate) for handling small estates in PA.
Court
In Pennsylvania, the Orphans' Court division of the local Court of Common Pleas handles wills and estate probate. If you are using EstateExec and you enter the decedent's county of legal residence on the Decedent tab, you will see a direct link to the appropriate court here.
See also General Probate.
Copyright © 2014-23 EstateExec